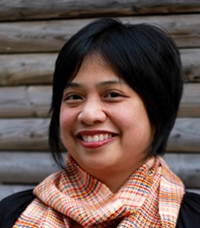 Penelope Cruz
President
Penelope Cruz has taught vocal and general music at all grade levels, conducted community children's and honor choirs, and sung professionally in Illinois, Wisconsin, and New York. Since 2003, she has been the choral conductor at White Plains (NY) High School.
She is President of the American Choral Directors' Association (ACDA) Eastern Region in July 2020. Until recently, she was co-chair of the inaugural National ACDA Diversity Initiatives Committee. She has served as the program and honor choir chair for Eastern Region conferences since 2012. Cruz was the NY ACDA President (2014-2015) after being the Repertoire and Standards chair. In these roles, she has led conference programs, presented various workshops, has aimed to bring quality repertoire to every situation, and fostered diversity of all kinds.
She was a writer on the Arts Standards Revision Committee for the New York State Education Department.
Penelope Cruz is a graduate of the Oberlin Conservatory and the Eastman School of Music. Born and raised in Wisconsin, she currently lives in Brooklyn, New York.
---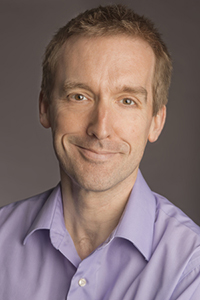 Christopher Kiver
President-Elect
christopher.kiver@acdaeast.org
Christopher Kiver conducts the Concert Choir and Glee Club, oversees the graduate choral conducting program and teaches classes in choral conducting and choral literature. He is Director of Music at the University Baptist and Brethren Church in State College and has served as founder and director of The Orpheus Singers and guest conductor of the Pennsylvania Center Orchestra. Kiver is a graduate of the University of London, Florida State University, and the University of Michigan where he received the D.M.A. in choral conducting.
Choirs under Kiver's direction have performed at state and regional conventions of the American Choral Directors Association (ACDA) and National Association for Music Education. He has taught at the Westminster Choir College Summer and Saturday Seminar programs and appeared as guest conductor, clinician, and adjudicator in the United States, Australia, China, and New Zealand.
Kiver is President-Elect Designate for the Eastern Region of the American Choral Directors Association (ACDA), former national chair for the Repertoire and Standards Committee on Men's/TTBB Choirs for ACDA, and a past-president of the Pennsylvania chapter of ACDA.
A native of England, he has received numerous prizes and scholarships including a Fulbright Award, and the 2002 Sydney World Symposium Foundation Conducting Scholarship. In 2006, he was a double Grammy Award winner ("Best Choral Performance" and "Best Classical Album") as a chorus master for the critically acclaimed Naxos recording of William Bolcom's monumental Songs of Innocence and of Experience. Kiver was the recipient of Penn State's "President's Award for Engagement with Students" in 2017.
---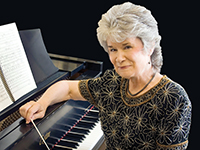 Peggy Dettwiler
Vice President
Peggy Dettwiler is Professor of Music and Director of Choral Activities at Mansfield University. She holds the Doctor of Musical Arts Degree from the Eastman School of Music, a Master of Music Degree in Choral Conducting from the University of Texas at San Antonio and a Master of Music Degree in Music Education from the University of Wisconsin in Madison. In 2010, Dr. Dettwiler received the Elaine Brown Award for Choral Excellence from the Pennsylvania Chapter of the American Choral Directors Association, and she placed second in 2011 and 2013 for the American Prize for Choral Conductors at the College/University level. Dettwiler has served as a guest conductor and lecturer throughout the country and has given presentations at numerous NAfME and ACDA Conventions. She has produced two DVDs, one entitled, "Developing a Vocal Color Palette for Various Choral Styles" and the second, "Sing in Style." Dettwiler made her conducting debut in Carnegie Hall in 2014 and presented an interest session at the World Choral Symposium in Seoul, Korea. In 2015, she received the Presidential Coin for Excellence from General Francis Hendricks, President of Mansfield University, and was designated "Honored Artist of the American Prize." In 2016, she served on the jury for the World Choir Games in Sochi, Russia, and was one of ten conductors from seven countries, who participated in the course, CONDUCTING 21C: Musical Leadership for a New Century, held in Stockholm, Sweden.
---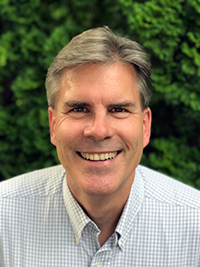 Robert Natter
Treasurer
Dr. Robert Natter is associate professor of music and director of choral activities at Gettysburg College, where he has taught since 1998. He conducts the Gettysburg College Choir, Concert Choir, Audeamus (upper-voice choir), and Camerata (a vocal chamber ensemble), and teaches conducting.
The Gettysburg College Choir and Camerata have toured widely in the eastern United States and internationally, with recent excursions to Nicarauga, Puerto Rico, Brazil, and Canada. They have toured to Nicaragua on four occasions since 2000, using a model that combines performance with cultural engagement. The College Choir has also brought service learning closer to home, with continuing efforts on tours to benefit local charities on issues such as food security. They have also performed for state conferences of the Pennsylvania Music Educators Association and American Choral Directors Association.
Natter is active as a choral clinician and guest conductor in the region, and serves on the executive board for the Eastern Division of the American Choral Director's Association. He has been a leader in technology at Gettysburg College, creating and managing the recording facilities and technology lab for the conservatory. Natter earned B.A. and M.A. degrees in music from the University of California at Santa Cruz, and a D.M.A. in choral conducting from the University of Cincinnati College-Conservatory of Music.
---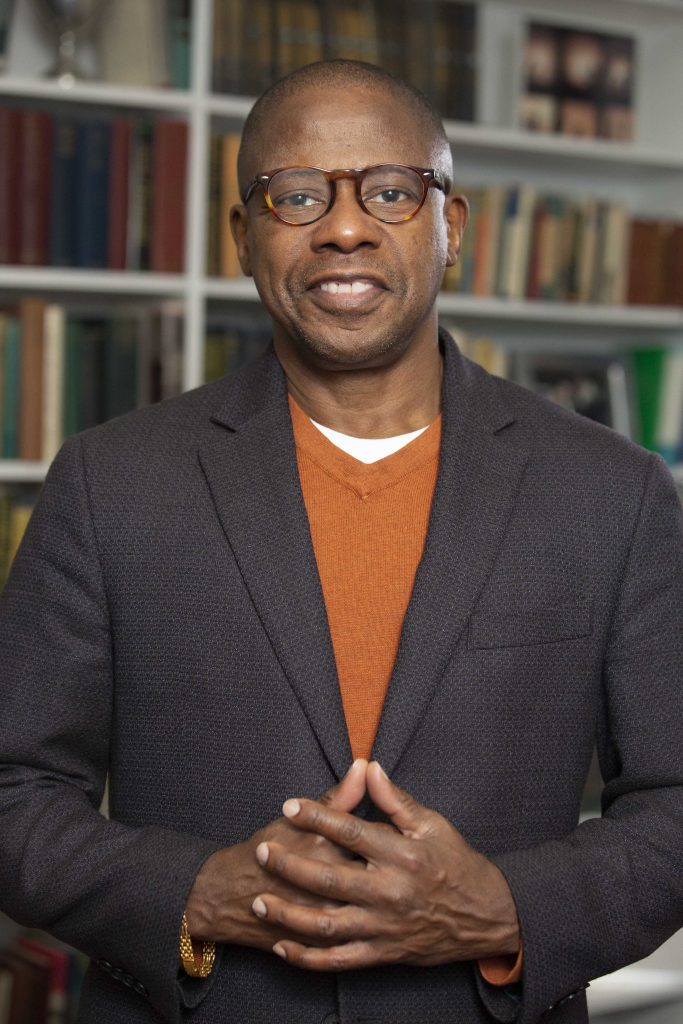 J. Donald Dumpson
Life Long Choirs R & R Chair
J. Donald Dumpson, Ph.D., President/CEO of Diverse Arts Solutions and Minister of Arts at Arch Street Presbyterian Church, founded the Westminster Choir College Jubilee Singers (WCCJS), the New Jersey Symphony Orchestra (NJSO) Community Chorus and the Philadelphia Heritage Chorale, Inc. He taught at Cheyney University, elementary general music and the High School for Creative and Performing Arts in Philadelphia.
Upcoming collaborations include Trinity Wall Street's Downtown Voices, Curtis Institute of Music and Drexel University. Recent productions include, A Soulful Christmas, Chorus America 2019 convention closing concert, WXPN's The Gospel Roots of Rock and Soul, and The Movement Revisited by bassist Christian McBride's
He made his Carnegie Hall choral debut in 2001, when the WCCJS performed Gershwin's Porgy and Bess under the baton of the legendary Skitch Henderson. Dr. Dumpson has prepared choruses for several Philadelphia Orchestra performances including the Marian Anderson Awards, Julius Rudel conducting Florence Quivar; Porgy and Bess conducted by Bobby McFerrin and several Hannibal Lokumbe premiers Crucifixion & Resurrection: Nine Souls a Travelling; One Land, One River, One People Yannick Nézet-Séguin, conductor; and Can You Hear God Crying with the Chamber Orchestra of Philadelphia, later released on Naxos ArkivMusic.
He has conducted the NJSO and prepared the Community Chorus for performances of Mahler's Symphony #2, Holst's The Planets, and Al Jarreau and Peabo Bryson. He also prepared the NJSO chorus for Hannibal Lokumbe's God, Mississippi, and a Man Called Evers and African Portraits. He has collaborated with Opera Philadelphia, Kathleen Battle's The Underground Railroad and Breaking the Rules with Denyce Graves, Patti LaBelle, Chaka Khan, and Take 6, and Porgy and Bess with Jason Tramn and the New Jersey State Opera.
His board affiliations are the Philadelphia Convention and Visitors Bureau, PHLDiversity, and R & R Chair: Life Long Choirs for the American Choral Directors Association Eastern Region.
---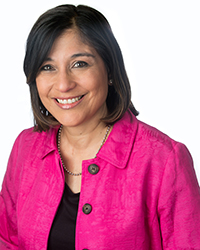 Diana V. Sáez
Repertoire Specific R&R Chair
Diana V. Sáez is the Director of Choral Activities at Towson University in Baltimore where she directs the TU Chorale, Women's Choir and Choral Society. Before coming to Towson, Sáez was serving as Visiting Choir Director at Knox College in Galesburg, Illinois where she conducted the College Choir and Madrigal Choir. Previously she served as Visiting Choir Conductor at McDaniel College in Westminster, MD. Sáez also directed the Catholic University Women's Choir for six years and served as artistic director of the World Bank-IMF Chorus in Washington DC for sixteen years.
Frequently invited as guest conductor, adjudicator and lecturer in the United States and abroad, she has presented interest sessions at national and regional ACDA conventions as well as in Puerto Rico and Argentina. She was guest conductor at the Festival Distrital de Coros en Bogotá, Colombia and has directed regional honor choruses in Virginia, Maryland, New York and Pennsylvania.
As a leading specialist in the field of Latin American music, Sáez served as artistic director of Cantigas, a chamber choir that she founded with the mission to increase awareness and appreciation of Latin America and Spanish choral music. For 25 years Cantigas was a principal performer of Latin American music, with appearances at the ACDA Eastern Division Convention, Kennedy Center, Strathmore Center, museums and embassies, as well as international tours in Colombia, Argentina, Venezuela, Puerto Rico and Cuba. In 2014, the choir was awarded the Choral Excellence Award for Most Creative Programming by the Choralis Foundation in Washington, DC.
Dr. Sáez began her musical education at the Escuela Libre de Música in San Juan, PR. She earned a Master of Choral Conducting from Temple University, and a Doctorate in Musical Arts at the University of Maryland in College Park.
Her choral music and arrangements are published by Boosey and Hawkes and by the Roger Dean Publishing Company, a division of The Lorenz Corporation.
---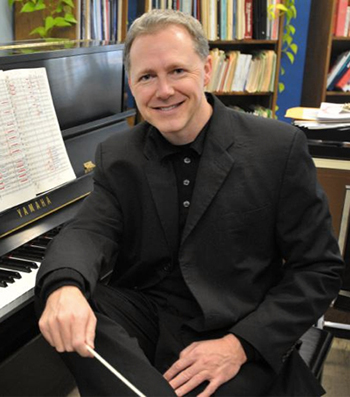 Tony Thornton
Collegiate R & R Chair
Active as a conductor, educator, clinician, and author, Tony Thornton received his Bachelor of Music degree in Music Education and Voice from Westminster Choir College, a Master of Music degree in Choral Conducting from Louisiana State University, and his Doctor of Musical Arts degree in Choral Conducting and Historical Musicology from the University of Arizona. He studied conducting with Joseph Flummerfelt, Kenneth Fulton, Frauke Haasemann, Margaret Hillis, Bruce Chamberlain, and Donald Neuen.
Trained first as a singer, Dr. Thornton has performed as a tenor soloist throughout the United States, Europe, and Asia. As a member of the Westminster Choir, he performed at the Spoleto Festival in Italy and the United States, and he has recorded with Leonard Bernstein, Riccardo Muti, Robert Shaw, Claudio Abbado, and Zubin Mehta. He sang for seven years as a member of the Grammy Award-winning Robert Shaw Festival Singers.
As a guest conductor and clinician who is active on the national and international choral scene, Dr. Thornton has worked with over 300 women's, men's, and mixed choruses in public schools, colleges, churches, community, and professional organizations in 24 states, Japan, and throughout Europe.
Dr. Thornton is the author of The Choral Singer's Survival Guide (giamusic.com) and he maintains a choral series in his name at Colla Voce Music. He is currently Director of Choral Studies at the University of Massachusetts Amherst, where he oversees an extensive choral program, guides the graduate program in choral conducting, and serves as Director of the Choral Area for the UMass Summer Conducting Institute. He is the Founding Artistic Director of Illuminati Vocal Arts Ensemble.
Dr. Thornton holds active memberships in the American Choral Directors Association (ACDA), Chorus America, International Federation for Choral Music (IFCM), National Association of Teachers of Singing (NATS), and the National Collegiate Choral Organization (NCCO). He is President of the Massachusetts chapter of the American Choral Directors Association.
---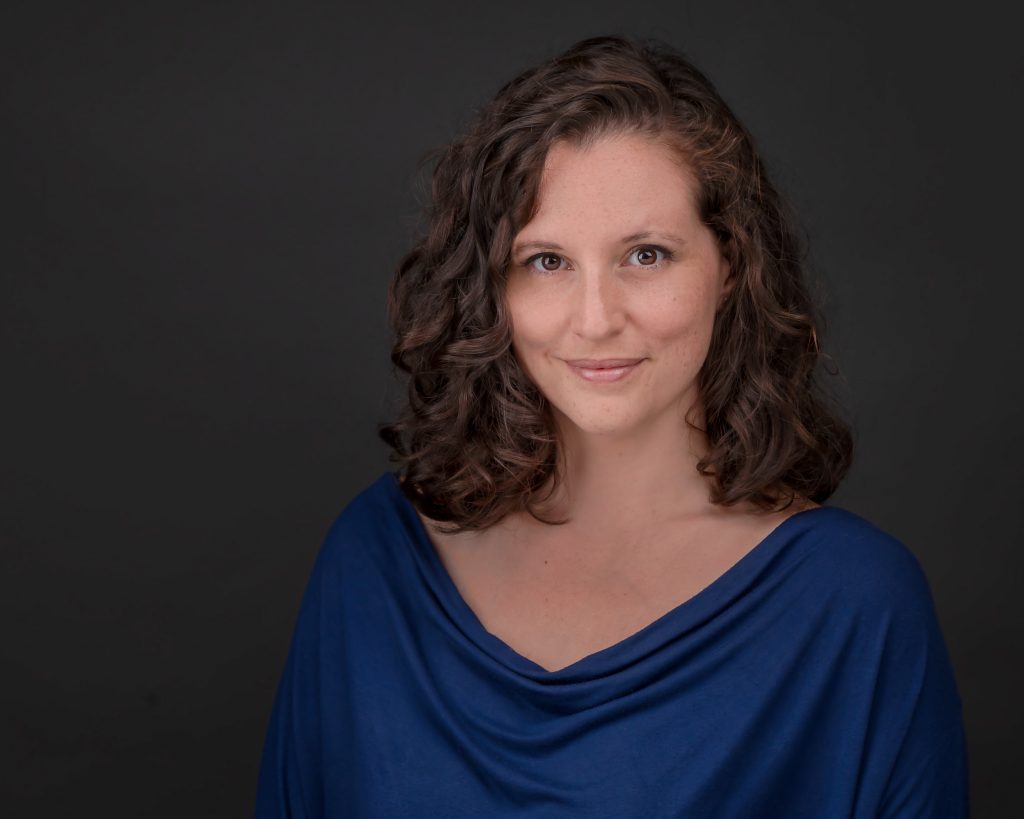 Stefanie Weigand
Youth R & R Chair
Stefanie Weigand has served as President and Membership Chair of the VT-ACDA. She currently serves as a member of the NAfME Council for Choral Education. She enjoys working as a presenter, clinician, and guest conductor across the region and is currently the choral director at Harwood Union Middle and High School in central Vermont where she teaches MS and HS chorus, acting, and conducts two honors ensembles (I Cantori and Harwood Vocal Jazz). During the summer, Stefanie teaches graduate courses for inservice music educators through Music-COMP both online and in person. She was the 2014 recipient of the VMEA's Outstanding New Music Educator Award and received a Masters of Music Education from Castleton University.
After receiving her BFA in Musical Theatre from Ithaca College, Stefanie toured nationally with a Children's Theatre Company and worked on stage and off as a performer, pit musician, and music director. Since moving to Vermont, she has appeared as a vocalist, pianist, and music director for various organizations including TURNmusic, the Vermont Philharmonic, Stowe Theatre Guild, Lyric Theatre, Music-COMP, the Green Mountain Mahler Festival, Burlington Civic Symphony Orchestra, and the Green Mountain Opera Festival. Stefanie's work as a studio vocalist can also be heard on a number of albums released through Lane Gibson studios and Lovetown Recording.
She now enjoys living in the district where she teaches, and where her two young daughters attend school. Stefanie looks forward to reconnecting with the ACDA East community in Boston in 2022!
Follow Stefanie on Facebook: @stefanie.weigand.music
---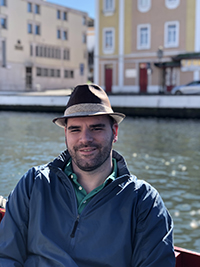 Jared Berry
Program Chair for Communications & Personnel
Jared Berry is the Director of Choirs at Manhasset High School (Manhasset, NY) where he conducts the Symphonic Choir, Men's Choir, Concert Choir, Select Ensemble, and Kinsmen, and serves as the music director for the high school mainstage musical production. During the summers, he is the Director for Administration and serves on faculty at the New York State Summer School of the Arts (School of Choral & Vocal Studies). Outside of school, he is the Artistic Director & Conductor of the Babylon Chorale, a premiere-eighty-five voice community choir presenting holiday, classical, and pops concerts, and the Manager and a singer in the Long Island based eVoco Voice Collective, a chamber choir of auditioned singers, conductors, and educators. He has also appeared several times as a Music Director at the International Gilbert & Sullivan Festival in Harrogate, England. Currently, he serves on the NY-ACDA board as webmaster, and has served as the Honor Choir Chair for the last several Eastern Region conferences.
---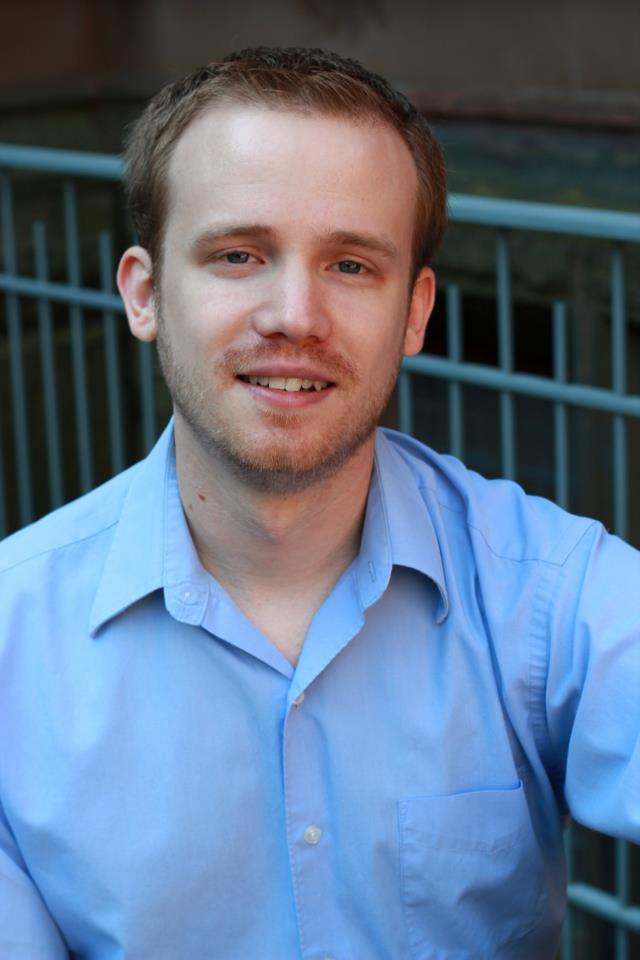 Michael Schmidt
Program Chair for Scheduling & Facilities
Michael Schmidt is the Director of Choirs at Scarsdale High School, Scarsdale, New York. In addition, Mr. Schmidt serves as the organist and choir director at St. John Lutheran Church in Mamaroneck, New York. Prior to his appointment at SHS, he was the interim director of the University of Illinois Varsity Men's Glee Club. In addition, Mr. Schmidt served on the voice faculty at Eastern Illinois University from 2017 to 2018. From 2009 until 2016, Mr. Schmidt taught at Voorhees High School in Glen Gardner, New Jersey. In addition to his time as a music educator, Mr. Schmidt served as the Minister of Music at St. Paul Lutheran Church in East Windsor, New Jersey from 2004 to 2016. He is the past president of the New Jersey American Choral Directors Association and has served on multiple conference committees for the American Choral Directors Association – Eastern Division. He is currently a DMA Candidate in choral music at the University of Illinois Urbana-Champaign.
---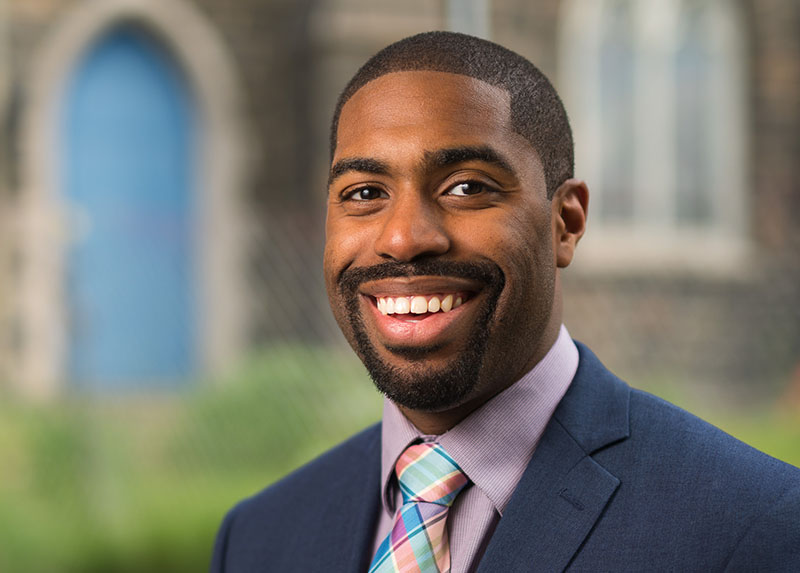 Arreon A. Harley-Emerson
Diversity Initiatives
A native of Baltimore, Maryland, Arreon A. Harley-Emerson was appointed Director Music and Operations of the Choir School of Delaware in June, 2013. In this position, he is responsible for the musical components of the renowned Choir School program as well as the day-to-day operations of the organization.
Mr. Harley-Emerson began singing with Doreen Falby and the Peabody Conservatory Children's Chorus at the age of seven. Later, he went on to sing with the Columbia Pro Cantare, under the directorship of Mrs. Frances Dawson. Harley-Emerson began building his technique through private voice and piano lessons in Mrs. Dawson's studio in Columbia, Maryland. He would later return to the Peabody Children's Chorus during his college years, serving diligently as a conducting intern for three years. Mr. Harley-Emerson has had the opportunity to sing with the Columbia Festival Orchestra, the Baltimore Symphony Orchestra, the Delaware Symphony Orchestra, and the Baltimore
Mr. Harley-Emerson graduated with honors from Goucher College in Baltimore, Maryland, with bachelor's degrees in Music Theory & Composition and Vocal Performance (opera). There he studied piano with Dr. Lisa Weiss, voice with Mrs. Betty Ridgeway, and conducting with Dr. Elisa Koehler. He received master's of music degrees in Choral
Conducting and Vocal Performance from the University of Delaware School of Music, studying Choral Conducting with pedagogue Dr. Paul Head and Voice with Dr. Noel Archambeault. Mr. Harley-Emerson has had the opportunity to conduct in venues such as St. Peter's Basilica in Vatican City, The Kimmel Center for the Arts in Philadelphia, and the Joseph Meyerhoff Symphony Hall in Baltimore.
Mr. Harley-Emerson also contributed a chapter to The Oxford Handbook for Choral Pedagogy entitled "The Gang Mentality of Choirs: How Choirs Have the Capacity to Change Lives." He also has a TEDx Talk that bears the same title.
Committed to the principles of Diversity, Equity, Inclusion, and Belonging (DEIB), Mr. Harley-Emerson has established a thriving consultancy to assist arts and culture nonprofit organizations in remaining relevant in the 21st century. His work includes longitudinal studies, strategic planning, Board Excellence training, resource and asset development, and board diversification. Mr. Harley-Emerson currently serves as the National Chair of the American Choral Directors Association's Diversity Initiatives Committee. An active member of the Wilmington, Delaware community, Mr. Harley-Emerson is on the Delaware Arts Alliance's Board of Directors, where he serves as President of the Board and chairs the Advancement Committee which is tasked with fundraising, membership development, and DEIB.
In addition to conducting and performing classical and operatic works, Mr. Harley-Emerson is an avid lover of musical theater. When not performing, you can find him indulging in his true passion…potatoes! He has never met a potato that he did not eat!
---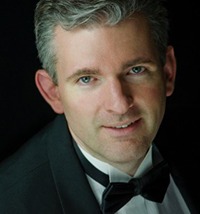 Michael Driscoll
Performing Choirs Chair
Dr. Michael Driscoll is Director of Choirs at Brookline High School, a position he has held since September 2003. At Brookline High School Driscoll directs three choirs, advises four student-directed ensembles, teaches AP Music Theory and class piano. In the fall of 2013, he was appointed Music Director of the Andover Choral Society based in Andover, Massachusetts.
Driscoll is a past President of the Massachusetts chapter of the American Choral Directors Association (MassACDA). He has served as the Auditioned Choirs Chair for the 2016 and 2020 American Choral Directors Association's Eastern Region conferences. His doctoral dissertation, "Jan Dismas Zelenka's 'Dixit Dominus' Settings Within the Context of the Dresden Hofkapelle," was awarded the American Choral Directors Association's 2016 Julius Herford Dissertation Prize.
---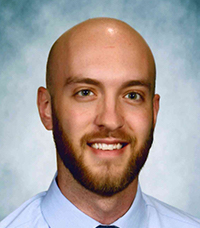 Andrew De Jesús
Honor Choir Chair
Andrew De Jesús is the 5th-12th grade choral director at West Canada Valley Central School in New York, where he has taught since 2018. He teaches elementary, middle and high school choir, middle school general music and middle and high school voice lessons. In addition to these duties he directs the select choir, West Canadians, and is a co-director for the West Canada Valley Musical Theatre Group. Outside of the district, Andrew performs with the Mohawk Valley Choral Society for their annual spring season masterworks. Since 2016, he has become involved in the American Choral Director's Association (ACDA) Eastern Region in increasing capacities, serving initially as a High School chaperone in Boston, MA (2016) and then as Junior High Honor Choir Chairperson in Pittsburgh, PA (2018) and Rochester, NY (2020).
Mr. De Jesús holds a B.M. from the Crane School of Music at SUNY Potsdam and an M.M.E. from Florida State University, studying under Dr. Andre Thomas and Dr. Judy Bowers.
---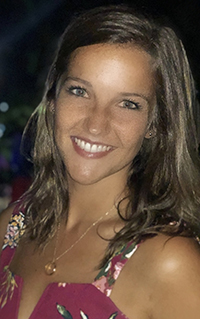 Kate Geiger
Development Chair
Katie Geiger is currently teaching vocal music at River Hill High School and private voice lessons at Red Bridge Studios in Howard County, Maryland. In her time at River Hill, Katie's program has more than tripled in size and has gained superior recognition at festivals and competitions along the east coast. Most recently, her school's competitive a cappella choir, founded by Katie, placed as semi-finalists in Varsity Vocals' ICHSA competition. Her love of teaching and singing inspires her to serve as the team leader for Howard County's high school vocal teachers, serve on the board of the Maryland Choral Educators Association and the American Choral Directors Association, as well as sing in performances around the Baltimore City and Philadelphia areas.
---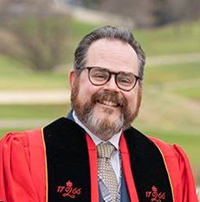 Mark A. Boyle
Conference App & Web Manager
Dr. Mark A. Boyle has been serving ACDA for the better part of two decades. Beginning his ACDA service in Indiana at Ball State University, Boyle served as the graduate advisor for the student chapter of ACDA at Ball State University from 2002 to 2004. He would go on to serve on the ICDA board for three years, overseeing the award winning state publication, ICDA Notations.
In 2007, Boyle would begin his DMA at Rutgers University and would serve as the faculty advisor of the RU ACDA student chapter, during which time he organized an annual series of lectures and events for the students, including observations of the Metropolitan Opera Chorus rehearsals. Membership on the NJ ACDA Board as the Advocacy Chair provided opportunities to shine light on the importance of choral music.
Upon moving to Pennsylvania for his first academic appointment in 2010, Boyle would join the ACDA East Board as the Youth & Student Activities R & S Chair. Subsequent appointments included the ACDA PA College & University R & S Chair, Eastern Region Men's Choirs R & R Chair, and the Eastern Region Technology Liaison. This last position lead to continuing work at the national level, serving at the National App Chair. In this post, Boyle and his committee have implemented and managed conference apps for Minneapolis 2017, Kansas City 2019, and with the National Staff, were heavily involved in all aspects of the 2021 National Virtual Conference. He will continue this involvement as a member of the 2023 National Conference Planning Committee. Boyle also served as the first Justice & Equity Chair for ACDA PA.

Dr. Boyle is current Director of Choral and Vocal Activities at Seton Hill University, the director of the Pittsburgh Compline Choir, the tenor section leader at Shadyside Presbyterian Church, and the Co-Founder and Communications Director of Crown & Staff Music Publishing. He is married to music educator Jane Boyle. They reside just outside of Pittsburgh with their two sons, Nathan and Patrick, and a small menagerie of furry children.
---