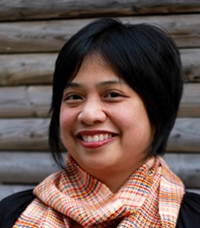 Penelope Cruz
President
Penelope Cruz has taught vocal and general music at all grade levels, conducted community children's and honor choirs, and sung professionally in Illinois, Wisconsin, and New York. Since 2003, she has been the choral conductor at White Plains (NY) High School.
She is President of the American Choral Directors' Association (ACDA) Eastern Region in July 2020. Until recently, she was co-chair of the inaugural National ACDA Diversity Initiatives Committee. She has served as the program and honor choir chair for Eastern Region conferences since 2012. Cruz was the NY ACDA President (2014-2015) after being the Repertoire and Standards chair. In these roles, she has led conference programs, presented various workshops, has aimed to bring quality repertoire to every situation, and fostered diversity of all kinds.
She was a writer on the Arts Standards Revision Committee for the New York State Education Department.
Penelope Cruz is a graduate of the Oberlin Conservatory and the Eastman School of Music. Born and raised in Wisconsin, she currently lives in Brooklyn, New York.
---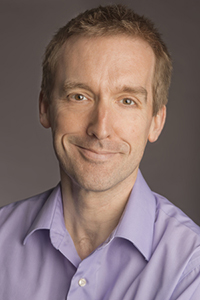 Christopher Kiver
President-Elect
christopher.kiver@acdaeast.org
Christopher Kiver conducts the Concert Choir and Glee Club, oversees the graduate choral conducting program and teaches classes in choral conducting and choral literature. He is Director of Music at the University Baptist and Brethren Church in State College and has served as founder and director of The Orpheus Singers and guest conductor of the Pennsylvania Center Orchestra. Kiver is a graduate of the University of London, Florida State University, and the University of Michigan where he received the D.M.A. in choral conducting.
Choirs under Kiver's direction have performed at state and regional conventions of the American Choral Directors Association (ACDA) and National Association for Music Education. He has taught at the Westminster Choir College Summer and Saturday Seminar programs and appeared as guest conductor, clinician, and adjudicator in the United States, Australia, China, and New Zealand.
Kiver is President-Elect Designate for the Eastern Region of the American Choral Directors Association (ACDA), former national chair for the Repertoire and Standards Committee on Men's/TTBB Choirs for ACDA, and a past-president of the Pennsylvania chapter of ACDA.
A native of England, he has received numerous prizes and scholarships including a Fulbright Award, and the 2002 Sydney World Symposium Foundation Conducting Scholarship. In 2006, he was a double Grammy Award winner ("Best Choral Performance" and "Best Classical Album") as a chorus master for the critically acclaimed Naxos recording of William Bolcom's monumental Songs of Innocence and of Experience. Kiver was the recipient of Penn State's "President's Award for Engagement with Students" in 2017.
---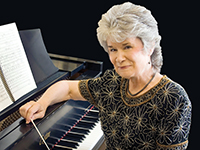 Peggy Dettwiler
Vice President
Peggy Dettwiler is Professor of Music and Director of Choral Activities at Mansfield University. She holds the Doctor of Musical Arts Degree from the Eastman School of Music, a Master of Music Degree in Choral Conducting from the University of Texas at San Antonio and a Master of Music Degree in Music Education from the University of Wisconsin in Madison. In 2010, Dr. Dettwiler received the Elaine Brown Award for Choral Excellence from the Pennsylvania Chapter of the American Choral Directors Association, and she placed second in 2011 and 2013 for the American Prize for Choral Conductors at the College/University level. Dettwiler has served as a guest conductor and lecturer throughout the country and has given presentations at numerous NAfME and ACDA Conventions. She has produced two DVDs, one entitled, "Developing a Vocal Color Palette for Various Choral Styles" and the second, "Sing in Style." Dettwiler made her conducting debut in Carnegie Hall in 2014 and presented an interest session at the World Choral Symposium in Seoul, Korea. In 2015, she received the Presidential Coin for Excellence from General Francis Hendricks, President of Mansfield University, and was designated "Honored Artist of the American Prize." In 2016, she served on the jury for the World Choir Games in Sochi, Russia, and was one of ten conductors from seven countries, who participated in the course, CONDUCTING 21C: Musical Leadership for a New Century, held in Stockholm, Sweden.
---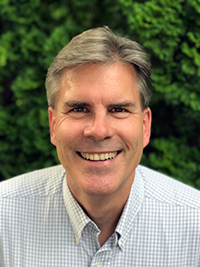 Robert Natter
Treasurer
Dr. Robert Natter is associate professor of music and director of choral activities at Gettysburg College, where he has taught since 1998. He conducts the Gettysburg College Choir, Concert Choir, Audeamus (upper-voice choir), and Camerata (a vocal chamber ensemble), and teaches conducting.
The Gettysburg College Choir and Camerata have toured widely in the eastern United States and internationally, with recent excursions to Nicarauga, Puerto Rico, Brazil, and Canada. They have toured to Nicaragua on four occasions since 2000, using a model that combines performance with cultural engagement. The College Choir has also brought service learning closer to home, with continuing efforts on tours to benefit local charities on issues such as food security. They have also performed for state conferences of the Pennsylvania Music Educators Association and American Choral Directors Association.
Natter is active as a choral clinician and guest conductor in the region, and serves on the executive board for the Eastern Division of the American Choral Director's Association. He has been a leader in technology at Gettysburg College, creating and managing the recording facilities and technology lab for the conservatory. Natter earned B.A. and M.A. degrees in music from the University of California at Santa Cruz, and a D.M.A. in choral conducting from the University of Cincinnati College-Conservatory of Music.
---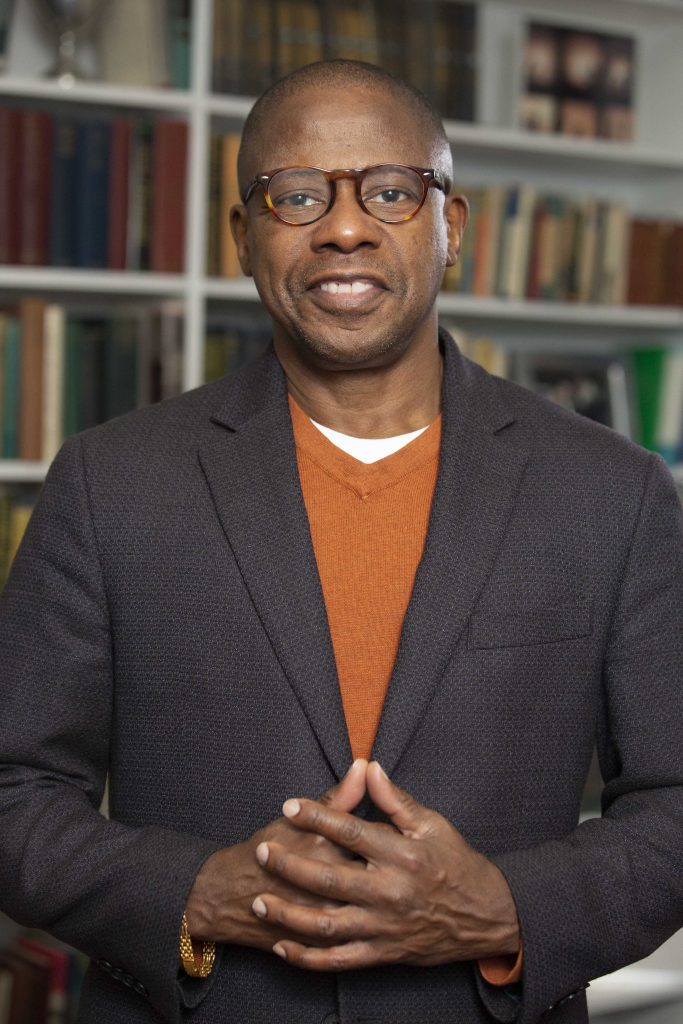 J. Donald Dumpson
Life Long Choirs R & R Chair
Life Long Resources
J. Donald Dumpson, Ph.D., President/CEO of Diverse Arts Solutions and Minister of Arts at Arch Street Presbyterian Church, founded the Westminster Choir College Jubilee Singers (WCCJS), the New Jersey Symphony Orchestra (NJSO) Community Chorus and the Philadelphia Heritage Chorale, Inc. He taught at Cheyney University, elementary general music and the High School for Creative and Performing Arts in Philadelphia.
Upcoming collaborations include Trinity Wall Street's Downtown Voices, Curtis Institute of Music and Drexel University. Recent productions include, A Soulful Christmas, Chorus America 2019 convention closing concert, WXPN's The Gospel Roots of Rock and Soul, and The Movement Revisited by bassist Christian McBride's
He made his Carnegie Hall choral debut in 2001, when the WCCJS performed Gershwin's Porgy and Bess under the baton of the legendary Skitch Henderson. Dr. Dumpson has prepared choruses for several Philadelphia Orchestra performances including the Marian Anderson Awards, Julius Rudel conducting Florence Quivar; Porgy and Bess conducted by Bobby McFerrin and several Hannibal Lokumbe premiers Crucifixion & Resurrection: Nine Souls a Travelling; One Land, One River, One People Yannick Nézet-Séguin, conductor; and Can You Hear God Crying with the Chamber Orchestra of Philadelphia, later released on Naxos ArkivMusic.
He has conducted the NJSO and prepared the Community Chorus for performances of Mahler's Symphony #2, Holst's The Planets, and Al Jarreau and Peabo Bryson. He also prepared the NJSO chorus for Hannibal Lokumbe's God, Mississippi, and a Man Called Evers and African Portraits. He has collaborated with Opera Philadelphia, Kathleen Battle's The Underground Railroad and Breaking the Rules with Denyce Graves, Patti LaBelle, Chaka Khan, and Take 6, and Porgy and Bess with Jason Tramn and the New Jersey State Opera.
His board affiliations are the Philadelphia Convention and Visitors Bureau, PHLDiversity, and R & R Chair: Life Long Choirs for the American Choral Directors Association Eastern Region. 
---