ACDA members and members of associate professional and scholarly societies are invited to submit interest session proposals for the ACDA Eastern Region Conference to be held in Rochester, New York on March 4th – 7th, 2020.
NOTE: The entire Interest Session submission must be completed online via Submittable. Online applications open on February 15, 2019, and close on April 15, 2019.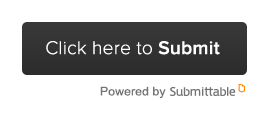 CONFERENCE THEME: OPEN EARS, OPEN HEARTS
We seek to represent the primary ACDA Repertoire and Resource areas—Youth, Collegiate, Lifelong, and Repertoire-Specific (Equity & Justice, TTBB/Men's, SSAA/Women's, Jazz, Ethnic, Contemporary/Commercial)—with a diverse, broad representation of our 21st-century choral art, and we welcome presentations about choirs of all age levels, specializations (e.g. Gospel, Barbershop, Homeless, Prison, Music Therapy, etc), or renown, including ensembles that represent underserved populations and/or diversities.
Details and Process
MATERIALS TO PREPARE
Presenter Bio: This bio will be used for the conference app and published in the Choral Journal. 100 WORD MAXIMUM.
Presenter Head Shot: Please upload a current head shot (.jpg 300 dpi)
Interest Session Title: The session title should be carefully considered, brief, attractive and reflect actual workshop content, and be no longer than approximately 10 words, and preferably less.
Proposed Session Description: Please describe your session in full. Please note this will not be used for the Choral Journal or Conference App.
Proposed Session Description for the Choral Journal and Conference App: If your session is selected for the conference, we will need a SHORT session description for publication in the Choral Journal and to use on the Conference App. 100 WORD MAXIMUM.
Type of Session:
Interactive
Lecture
Panel discussion
Repertoire session
Interactive with demonstration choir
Lecture with demonstration choir
Other format
Equipment Needs: Each room will have 2 microphones (one handheld and one body mic), and a sound system.
Please indicate what professional level this session will be geared towards:
Pre-professional

Beginning professional

Mid professional

Seasoned professional

Retired
To what content area is your session most appropriate/applicable
Audience and Financial Development

Conducting Technique

Emerging/Special Populations

Musical Literacy

Musicology

Music in Worship

Non-traditional Choral Settings

Performance Practice

Recruitment/Retention/Advocacy

Rehearsal Technique

Equity and Justice

Repertoire

Technology

Vocal Health/Pedagogy

Other
On what type(s) of choir(s) will this session focus – Pick 3 *
All Choirs

A cappella groups/Jazz/Show Choir

High School Choir

Children's Choir

Choirs of people aged 55+ years

Collegiate Choir

Community Choir

Ethnic/Multicultural Choir

Jr. High/Middle School Choir

Non-cisgendered populations

Single-gendered Choirs

Worship Choir

Other:
DEMONSTRATION CHOIR REQUIREMENTS
This portion of the application is only for interest sessions that include a demonstration choir. Invitations to demonstration choirs for ACDA Eastern Region Conference performances are based on the applicability to the interest session's purpose.
Eligibility:
• It is understood that ACDA-Eastern Region will not assume financial responsibility for travel, food, or lodging for performance groups.
• This application implies that the submitted ensemble is prepared to travel and perform at the conference if accepted.
Please provide a 10 to 15-minute audio recording or video of the ensemble. You may upload either a file or provide a link to a website. YOU DO NOT HAVE TO UPLOAD BOTH A FILE AND LINK.
The sample recording should clearly present the ensemble's ability to demonstrate the concepts the presenter(s) will be addressing.
Ensemble's Name
Ensemble Conductor's Name
Number of people in the choir (including accompanists and chaperones).
Upload your audition file or audition link
(Acceptable file types: mp3, mp4, m4a, mov)
Selection Process
The selection committee will be guided in their acceptance process by the following criteria:
• Quality of the written summary including its objectives and organization;
• Importance and timeliness of the topic;
• Consideration of conference theme "Open Ears, Open Hearts"
• Practical applicability to the membership of the Eastern Region
• Overall conference program balance.
A variety of session formats are offered. The committee will consider lectures, clinics, panels, demonstration sessions, repertoire sessions, or any other forum that speaks to the musical, intellectual, and technical issues faced by choral musicians. It is also expected that the full palette of interest sessions, as a whole, will reflect a wide spectrum of styles, cultures, literature and musicians. NOTE: all sessions will be 50 minutes in length and delivered twice during the conference.